Following the recent lifting of Coronavirus restrictions by the UK Government we are now very pleased to say that we are at last in the position to be able to arrange live events again. We are currently in the process of getting our venue ready as well as talking to many bands and musicians and hope to be announcing some great music events very soon.
Touchline Farewell Party Gig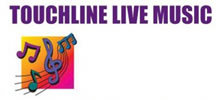 We have now rescheduled the long awaited Touchline Farewell Party Gig with Jackie Wilson Says for 18th December 2021 and we will be combining this with our Christmas 2021 party night as a double celebration! It will be guaranteed a fun night for all who attend.

For everyone who has already purchased tickets for this event, which was originally due to take place on the 28th March 2020, your tickets will still be valid and we will be contacting you soon to confirm the new date. Anyone with pre-purchased tickets who find that they are unable to make this event will be entitled to a full refund through WeGotTickets if they were purchased online, or direct from us if purchased by cash at the Commy.

It looks as if we are all going to have to live with Coronavirus for the foreseeable future so we will be doing everything we can to make all events at our venue as safe as possible for our audience, musicians and staff. We recommend that anyone attending our events take suitable precautions and follow any current advice regarding Covid-19. As Government and local Covid-19 guidelines seem to be constantly changing, any Covid-19 safety requirements that need to be met by attendees will be announced prior to each event. We will be publishing our Covid-19 policy for the venue soon.
Should an event need to be cancelled for any reason we will be operating a full refund policy for anyone who has pre-purchased tickets.
As always, we will be keeping this website up to date with the latest news and confirmed dates for our events as well as post updates on our Facebook and Twitter pages.
The Soundry team are looking forward very much to being able to bring quality live music back to Hockley and look forward to welcoming you very soon.
Take care and stay safe!